Last week, Dearborn Park International School won the Seattle Sounders Health Challenge by having the highest school attendance. Dearborn Park International School was awarded with a visit by Seattle Founders FC player Dylan Remick and Director of community Outreach and Seattle Sounders FC Alumni, Roger Levesque.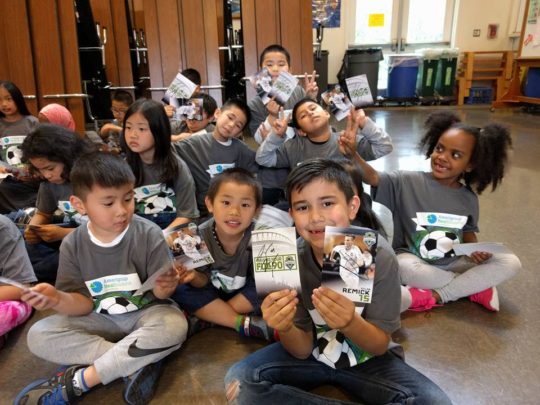 A group of 53 students with perfect attendance had the honor of having a special autograph session and presentation by Dylan Remick and Roger Levesque.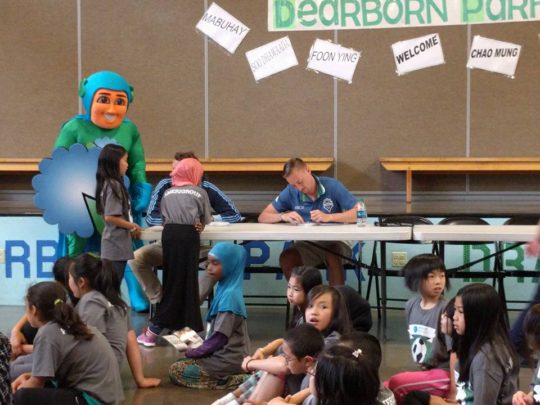 Seattle Sounders FC then hosted a whole-school assembly and discussed respecting fellow players and coaches by showing up to practice and being the last person to leave. Sponsors of the competition, Neighborcare and Amerigroup, also presented on the importance of seeing a doctor, exercising, and staying in school. Students with perfect attendance were treated to an outdoor soccer clinic, dribbling and hula hooping with Seattle Sounders FC players.
Congratulations to Dearborn Park International School for your great efforts in raising attendance rates!